Probably the best Wire Haired Fox Terrier breeders​
My name is Stephen and welcome to the Delwires website, I have been involved with Wire Haired Fox Terriers all my life. Literally as on the day I was born, my father bought me my first ever Wire Haired Fox Terrier called Nellie. She lived for 14yrs of great years but those years where full of fun and friendship. In her memory, I have added a page about Nellie and some of her antic's, so take sometime and read some stories of her fun adventures.
After owning a WHFT for over 60yrs, the first thing I would say to anyone who has never owned a Fox Terrier but is interested in owning one, is to read everything you can on the breed and even more so about it's quirks.
They are superfunny, affectionate,  loyal, intelligent and ignorant in equal measure but once you have owned one you won't want any other breed. A little bit more about Fox Terriers, there are two types of the breed, the Wire and the Smooth haired some people like to describe them as two different breeds, this is not true! I have had and bred both and they are inseparable in regard to temperament, tenacity and that quintessential aloofness that only a Fox Terrier can deliver with such poise. The breed is on the small side of medium and has a wonderful loving temperament, they love exercise this doesn't have to be excessive but it is important that whatever you do with a Fox Terrier it must be consistent as they love routine. People say that Fox Terriers don't moult this is not strictly true as they shed their coat constantly but light grooming will prevent any problems, their coats or fur does not appear to irritate people with allergies to dogs, much like poodles.They are always at the centre of any social circle where everywhere they go, much like all our dogs, Gregarious, out going, fun loving socialites, home breed, well socialised and stuffed to the brim with love and fun! you will  never be alone when have a Fox terrier with you!
Wire Haired Fox Terrier Breeder
Delwires are ethical breeders of low inbred coefficient, Wire Haired Fox Terriers. The Wire Haired Fox Terrier is a breed full of passion and love and with a little bit of mischief thrown in for good measure.
Please note: We are not an "Off the shelf solution". We are dealling with nature. A suitable Delwires bitch (or suitable  bitch mated by one of our stud dogs), housed in a family environment and following Lucy's Law Guidelines, will be selected for breeding. It takes time. There is a gestation period for the pregnant bitch and litter sizes vary. There will be a waiting list and you may have to wait some time for a puppy. There will be some terms and conditions. When you are ready to commit to the program and we have spoken to you, you will be sent a Delwires Puppy Pack with advice and information with many years of Wire Haired Fox Terrier puppy nurturing experience. The "Delwires Community's" reputation speaks for itself. Check us out on facebook. Delwires Wire Haired Fox Terriers and UK Wire Haired Fox Terriers.
Our current stud dogs
CAMIRO
"Camiro of Assuming Arabesque at Delwires" known as "Camiro", Sired by "Danfox Fernando" multi-international champion Denmark, Slovakia, Serbia, Hungry, Austria, Junior Campion of Slovakia, Austria and Belgium. "Dame is Zara of Assuming Arabesque was 2 x CAC, 2 x CACIB, JCL WINN, RBIS has an outstanding reputation for his roguish sense of humour and non-stop play and his wonderful temperament! Bred in Serbia and imported into the UK in March of 2014 to help refresh the UK Wire Haired Fox Terrier bloodlines.
Camiro is registered both with the UK and Serbian Kennel Clubs, his father Danfox Fernando is a 14 x International Multi Champion, affording Camiro an Excellent Pedigree and enjoying some of Europe's finest bloodlines and yet enjoying diverse Genetics and having a fantastic inbreeding coefficient of just 3%.
Camiros Mother is "Zara of Assuming Arabesque" who is a 5 x Eastern European international champion.
Jack
"Jack" as he is affectionally called comes from excellent bloodlines and has been extensively tested for PLL and VDEGS which he is clear of both. conditions.
"Jack Sparrow at Delwires" is an excellent choice as stud. Son of current champion of France, Portugal and Gibraltar. He has an excellent temperament, having won Best of Breed puppy five times, Best in Show twice and was votes Very promising. He truly is a really great example of everything good about the Wire Haired Fox Terrier breed and enjoys a very full and active life across the fields and lanes of this wonderful part of Staffordshire.
The Annual Breed Average inbreeding coefficient for the WHFT is currently 11.7% (Nov 2019). The inbreeding coefficient between Camiro and Amber is 0.
Follow this link to the Kennel Clubs, Coefficient of Inbreeding (COI) calculators for a Kennel Club dogs COI.
Breeding for a low coefficient of inbreeding, also known as COI, involves choosing two dogs that are not closely related genetically. This can be achieved by carefully considering the pedigree of each dog and selecting breeding pairs that have the lowest possible COI.
The COI measures how related two dogs are in a given pedigree. The pedigree is a record of a dog's ancestors, and the COI is calculated by examining how many common ancestors the two dogs share. The higher the COI, the more closely related the two dogs are, and the greater the risk of inherited health problems.
Breeding for a low COI involves identifying dogs with different pedigrees and breeding them together. This means avoiding breeding dogs that are closely related, such as siblings or parent and offspring. Instead, breeders may choose dogs from different lines, so that their pedigrees only overlap slightly.
By breeding for a low COI, breeders can help to reduce the risk of inherited health problems and improve the overall health of the breed. However, it is important to remember that other factors, such as temperament and conformation, should also be considered when selecting breeding pairs.
Follow the link to find out the potential inbreeding coefficient of the pups mating your bitch with Camiro. Enter for the Sire – Camiro Of Assuming Arabesque At Delwires
Follow the link to find out the potential inbreeding coefficient of the pups mating your bitch with H. Enter for the Sire – WireFire Heavy Metal at Delwires
No mating will be allowed if any potential mating results with puppies which would have an inbred coefficient of above 8%. This decision is based upon 20 years of research carried out by The Institute of Canine Biology on all pedigree breeds. They stated that for the Wire Haired Fox Terrier to have a sustainable healthy population moving into the future, they should never be bred with an Inbred Coefficient above 8%.
All photos used on this site and Facebook page are owned by us and are of our dogs. We have hundreds of photos and videos for you to view, showing the breed in its natual state and represents how the dogs really look in every day life.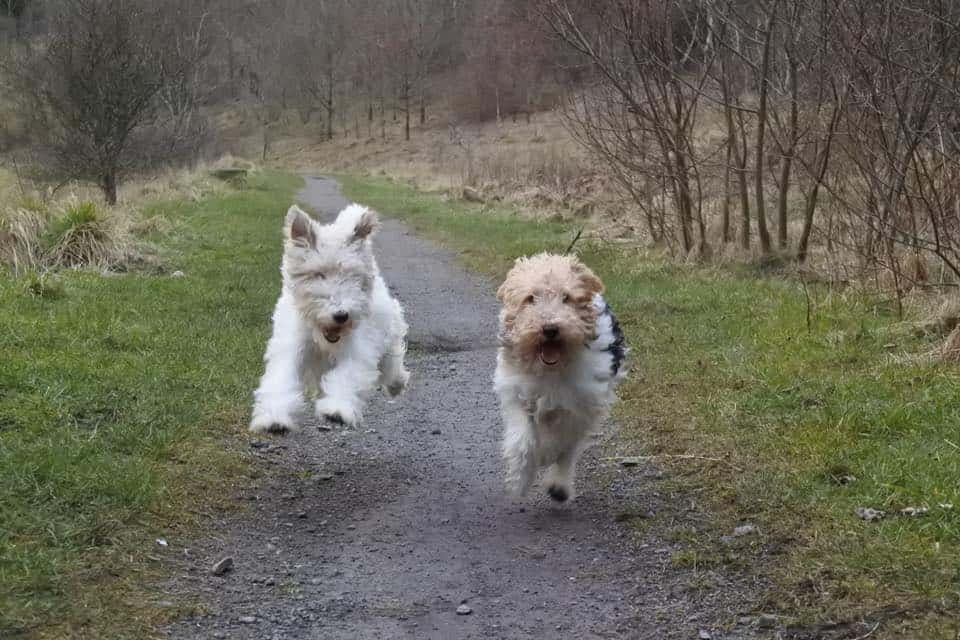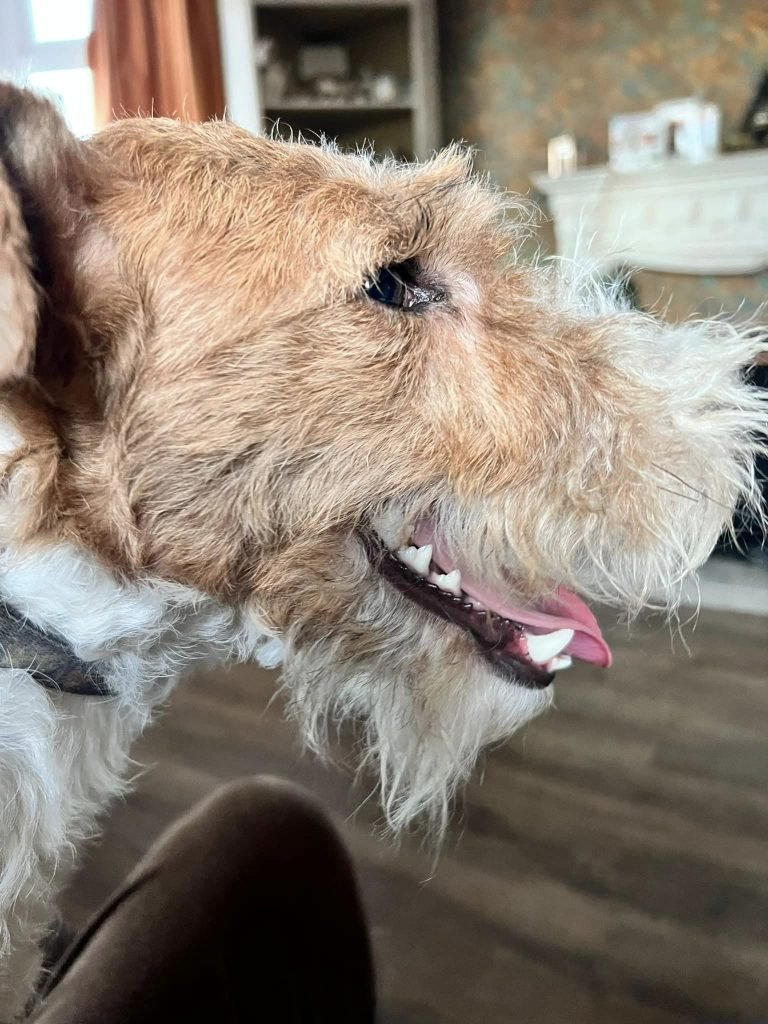 Dealing with Delwires? Never respond to any other email address or telephone number than those stated on this website or our Facebook page the contact details are:
Telephone (Mobile). 0044 (0)7970180157 or (Landline) 0044 (0)1785822861
Or use Email form below in footer.
DElwires August bank holiday walk and garden
This is the second walk we will be holding at this amazing location, with its hotels and gardens being very dog friendly. 
Once the walk is concluded we will join in with the brilliant annual Garden Party with food offerings available and entertainment throughout the afternoon into the early evening.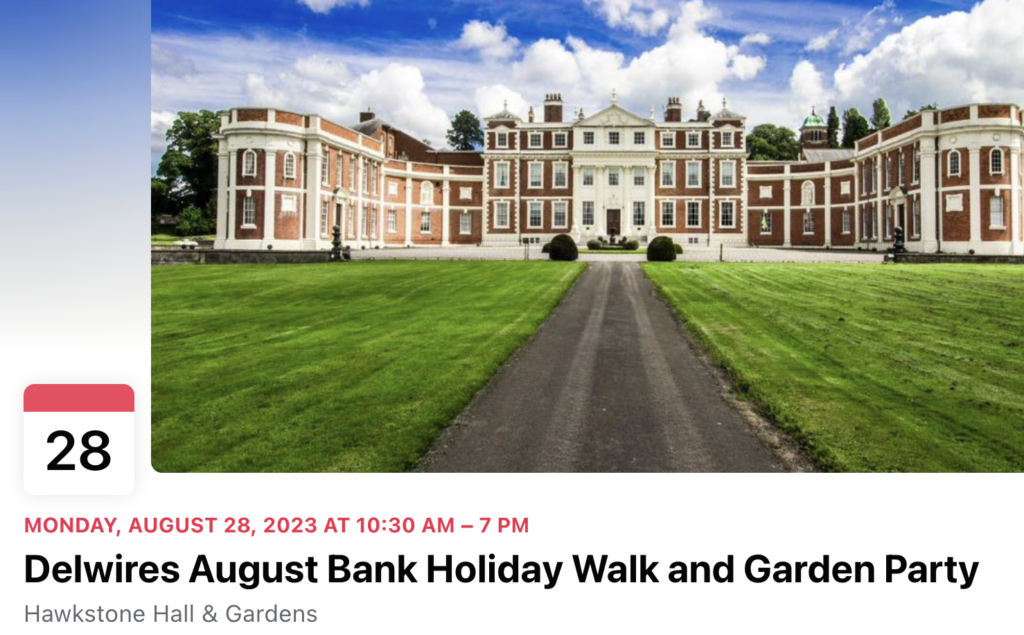 Breeding wire-haired fox terriers may seem like a simple process, but it is much more complex than just pairing two dogs together. Breeders must consider
Read More »